Full Name: Erika Navarro
Website:
Info: Hi!  I'm Erika Navarro.  I'm Comediva's Boss Lady and Founder.  I'm a comedy writer, a Chihuahua mama, a cupcake enthusiast, and most importantly...my dream is to build the place where the funny girls are, and that's why you're here.  And that makes my heart smile.  :-)  I work on all Comediva Originals in different capacities -- writing and producing, mostly -- and I keep the team well-sugared with motivational speeches and home-made cookies.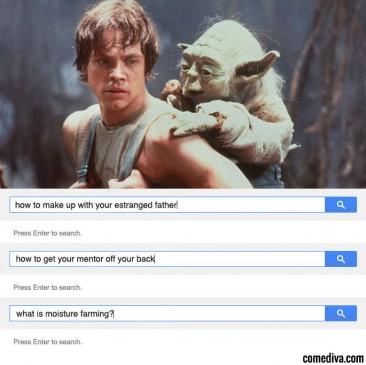 You can tell a lot about someone by what they google. Take a glimpse into Star Wars Search History!