Full Name: Identity Crush
Website:
Info: Once described as Sonny & Cher meets Tenacious D, IDENTITY CRUSH is an extreme couple's band known for their enthusiastic lyrics and aggressive performance style. With hits like "Man Feet," "Kitty Apocalypse," and "Meat Deals," this intense music duo is 1 part relationship therapy, 2 parts rock n' roll, and 10 parts indecent! Do the math! Get crushed. See more videos at youtube.com/IdentityCrush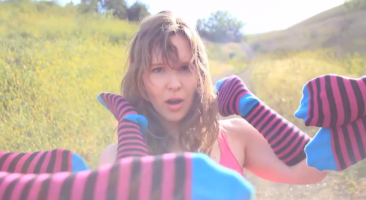 How rogue can you go?
© 2014 Comediva. Proudly powered by funnygirls.