Comediva had the great pleasure of chatting with the fabulous Teal Sherer, creator of Elf Sabers! Keep reading for a behind-the-scenes look at its creation.
What inspired you to write Elf Sabers?
I've wanted to be in a lightsaber duel for a long time, so the video is basically me making that dream a reality. I met Casey McKinnon at Comic Con earlier this year and knew who she was via twitter/the web and was impressed by her work and thought that she would be a great person to collaborate with. I told her about my idea and she was on board. Since the holidays were coming up I thought it would be fun to tie the lightsaber battle into a holiday themed video. I literally came up with the plot when I was swiffering my hard wood floor, and I immediately rushed to my laptop to email Casey about it. America was the next person I told. I've always wanted to work with her as a director and I knew that she would rock it with the lightsaber/fight choreography.
Can you talk to us about the world of acting and casting?
The acting world, and the casting process in particular, can be pretty cut-throat. It's actually pretty ridiculous and funny if you examine it. For example, when I go into an audition I always size up the other actors there auditioning with me. I'm always nice to them and smile, but deep down I'm hoping that they give a bad audition and that they don't get the part. It's so wrong. The casting process inherently makes everyone else auditioning against you your nemesis, and Elf Sabers examines that and takes it to the extreme.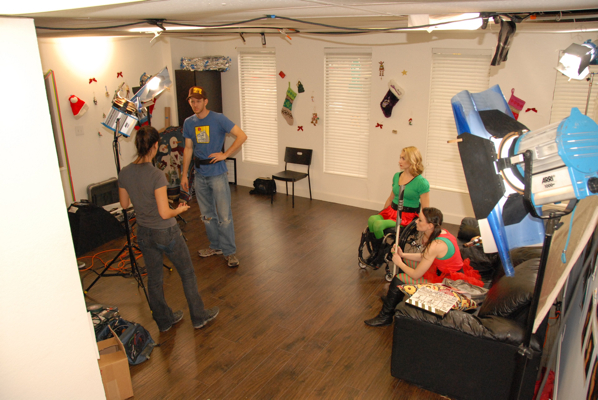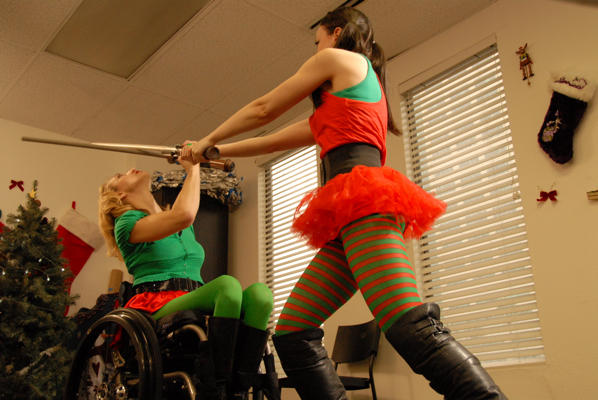 Can you tell us a bit about the funnygirls who participated in this video both in front of and behind the camera?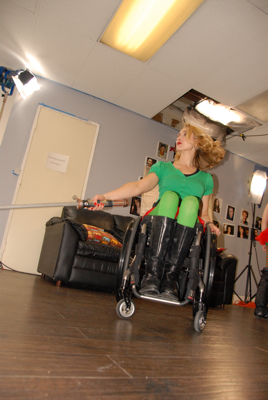 America Young — It's impossible to describe how much I adore and respect America. She's a beyond talented actor, director, stunt/fight person and choreographer, and is an overall amazing person. I think we work really well together and hope we do a lot more of it in the future.
Casey McKinnon is smart, geeky, beautiful, witty and just overall awesomesauce. She's one of the pioneers in the new media world and has created/produced successful web series such as KitKast, Galacticast, A Comic Book Orange, and others. Casey was also in Elfquest: A Fan Imagining.
Megan Andry I actually never met until the day we shot the video. She was recommended to me by a mutual friend of ours. I knew I wanted an actress who was also a little person to do this part because I have several actor friends who are little people and I've had discussions with them about how they always audition for and get cast as elves… they obviously have mixed feelings about this. Yes, it's nice to work but it sucks always being typecast. Megan was perfect in this part. I love her happy, cheerful demeanor. She also has an amazing sense of humor.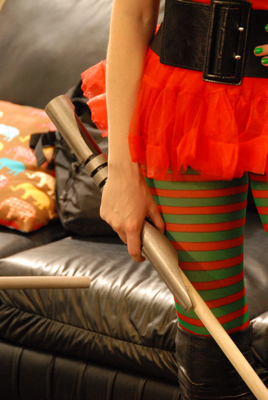 I know Amy Okuda from THE GUILD and love working with her. I always think about her when I produce a project and think she's perfect as the elf that gets one of the parts.
I had never met Jessica Mills in person until the shoot but am a fan of her web series Awkward Embraces and follow her on twitter. She's someone that I just wanted to work with and her part in the video cracks me up every time I watch it.
Denise Pantoja has been a friend of mine for a while and has worked behind-the-scenes on a lot of projects I've done. She's one of those people that you want involved in every project you do. It was nice to get her in front of the camera!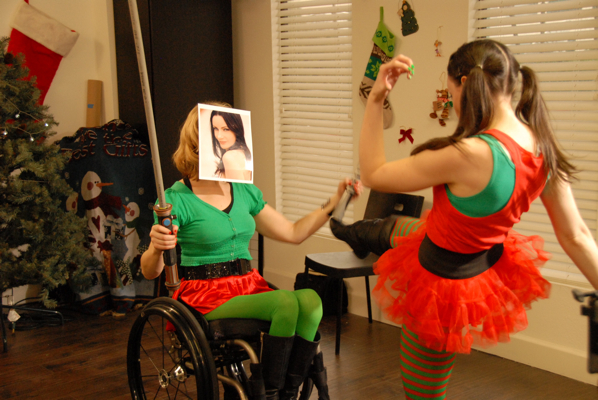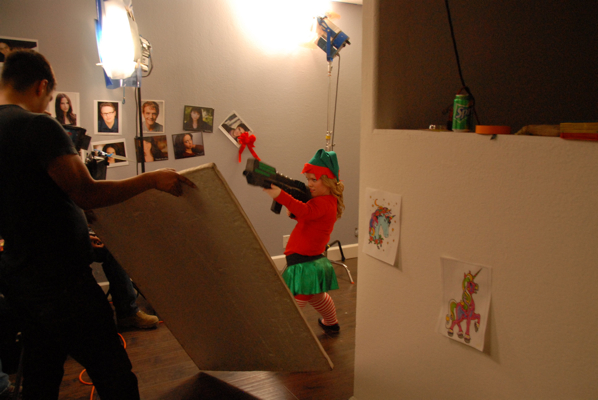 Can you tell us a little bit about your background and activism? What do you strive to accomplish with your work?
I became a wheelchair user when I was 14 years old. I was in a car accident and suffered from a spinal cord injury. I never set out to be an activist, but it just naturally happened because instances came up where I felt discriminated against and I felt like I wasn't being given the same opportunities as everyone else because I was disabled. This is one of the reasons I like creating and producing my own work — it allows me to have a voice and to creatively look at the world through my perspective.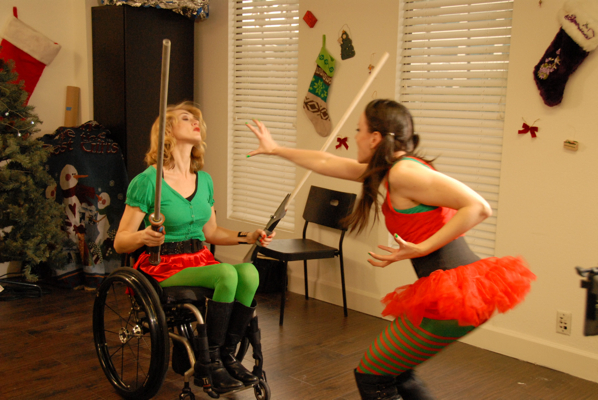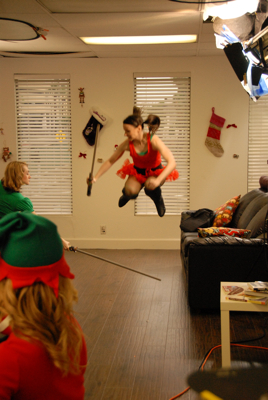 What do you want viewers to take away from this video? Why did you choose to use humor to tell this story?
I honestly just hope people are entertained by it and that it makes them laugh/smile. I think people will take away different things and I hope they let me know what that is!!
Anything else you'd like to add?
Comediva is awesome!!!!!!!

Teal Sherer (Rolling Person Productions): Teal is an actor, producer, dancer and advocate for performers with disabilities. In addition playing Venom in the hit web series The Guild, Teal's credits include HBO's Warm Springs (where she also served as an advisor to Kenneth Branagh), a starring role in the Pulitzer Prize winning play Proof, and a series regular role in the NBC pilot I'm With Stupid. Teal's original pilot, My Gimpy Life, recently premiered at the International Television Festival. Teal is the recipient of the 2011 Christopher and Dana Reeve Acting Award/Scholarship, which she received at the Media Access Awards hosted by Marlee Matlin.
Photos By: Ali Alsaleh
AROUND THE INTERWEBS