As auditions begin airing for the 11th season, every hopeful singer could turn out to be the next American Idol. But what can that eventual winner look forward to after the crowd goes home and the confetti is swept away? Fame, fortune and musical acclaim? Or a slow, sad fade into irrelevance? Let's take a look at what's become of our American Idols:
2002: Kelly Clarkson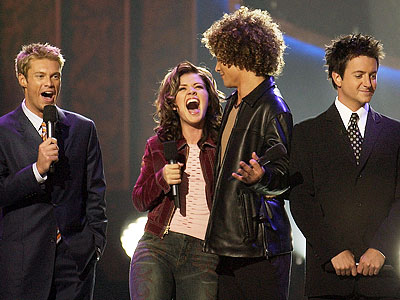 Dunkleman: Yes, Ryan, I see the door.


After rising from obscurity to defeat the Muppet masquerading as Justin Guarini, Kelly rocketed to stardom along with the show. Though not a favorite to win, her soprano vocal range and pop rock ditties accomplished what few other Idol alums did: sell album. Ten years later, she's still the most successful Idol winner, with over 23 million albums sold worldwide, even after From Justin to Kelly.
2003: Ruben Studdard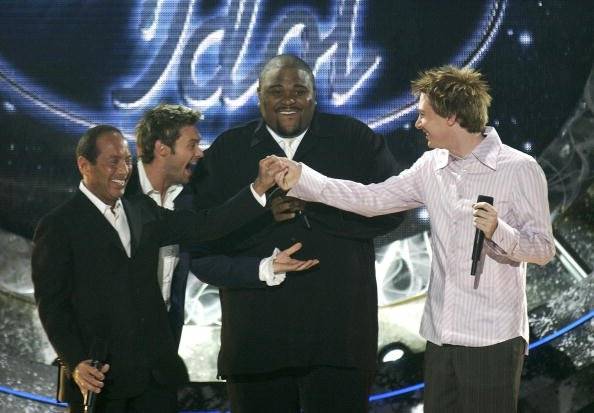 One of these is not attracted to the other.


After defeating Clay Aiken by a controversially slim margin, the Velvet Teddy Bear released Soulful, which went platinum and sold nearly 2 million copies. However, the Claymates bought almost 3 million copies of Aiken's double-platinum record. Ruuuuuuben then went on to do not much, though he has lost 80lbs through a vegan diet and exercise.
2004: Fantasia Barrino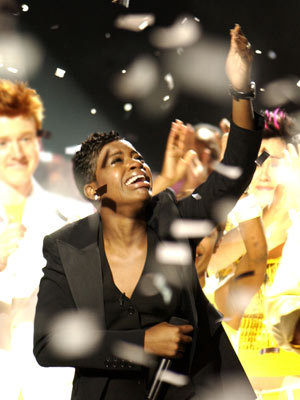 One of the "Three Divas" that shared some of the spotlight with global sensation William "She Bangs" Hung, Fantasia outlasted LaToya London and Oscar-winning actress Jennifer Hudson to beat Diana DeGarmo in the finals. Since then, she has found success on the stage in The Color Purple and on video in a 2011 sex-tape, which put a bit of a damper on her burgeoning career in Gospel music.
2005: Carrie Underwood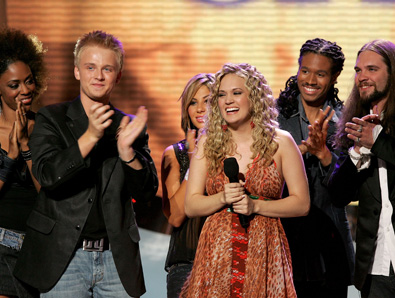 The most successful Idol in the U.S., with over 12 million albums sold, country superstar Carrie Underwood defeated rocker Bo Bice after dominating the vote for the entire season. Not only is she entirely comfortable with letting Jesus drive her car in an emergency, she was also twice voted World's Sexiest Vegetarian by PETA!
2006: Taylor Hicks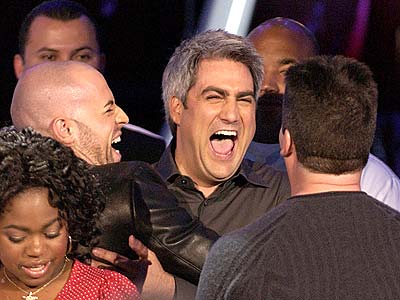 Taylor: "Who's laughing now, Simon?!" Simon: "Wait six months."


Chosen by Paula and Randy over Simon Cowell's objections, the gray-haired blues singer was the king of the hill on Idol's highest rated season ever. He beat out favorites Chris Daughtry and Katharine McPhee in the votes, but it seems the SOUL PATROL! lost interest after the results show. After being dropped from his label, he played Teen Angel (**irony**) in a national production of Grease and opened ORE, the 2011 "Best New Restaurant" in his hometown of Birmingham, AL. Dinner theater, perhaps?
2007: Jordin Sparks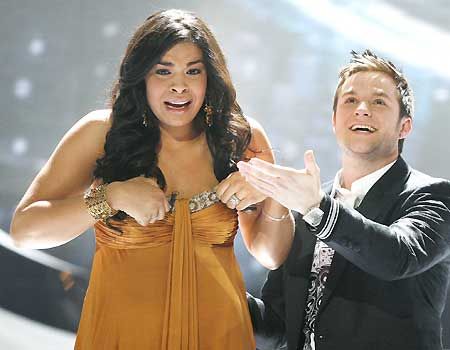 The daughter of former NFL player Phillippi Sparks, Jordin is perhaps better known as "Wait … who won that year?" after defeating beat-boxer Blake Lewis and national joke Sanjaya Malakar. Surprisingly successful, Jordin is the only Idol to have her first five singles reach the Top 20 of the Billboard Hot 100. She notably dueted with convicted woman-beater Chris Brown, and, in 2010, she almost won "Most Popular Australian Single."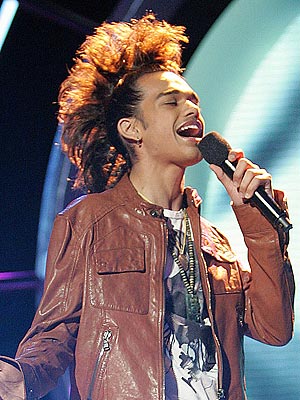 I'm a superstar, bitches.
2008: David Cook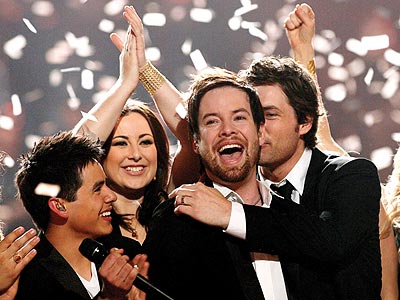 Known for his ginormous head, general dullness and rock sensibilities, Cook defeated Mormon Boy Wonder David Archuleta and his nefarious father to take the title. Aside from his platinum major label-debut album, he's most lauded for dating season 2 contestant and current TV personality Kimberly Caldwell for 2 months. You go, David!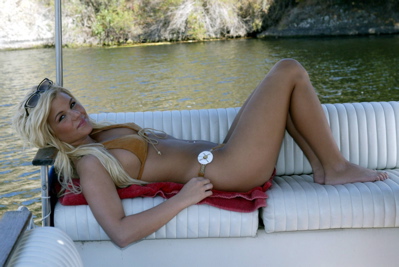 2009: Kris Allen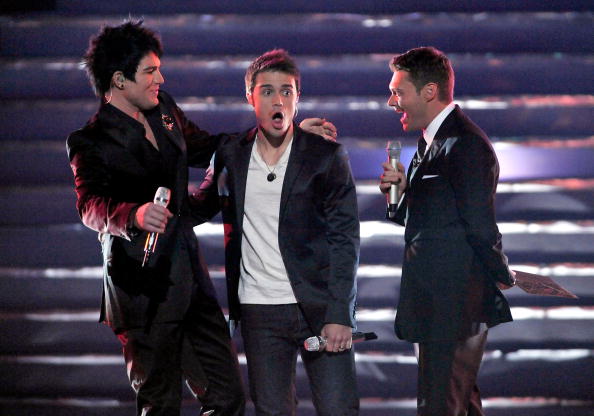 We can't believe it either, dude.


Hold on, you mean Adam Lambert didn't win?
2010: Lee DeWyze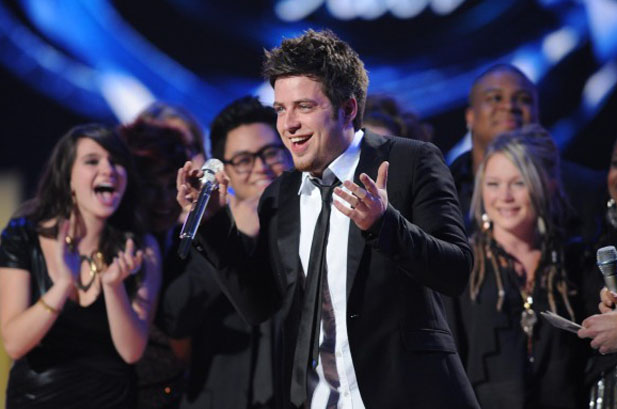 Who?
2011: Scotty McCreery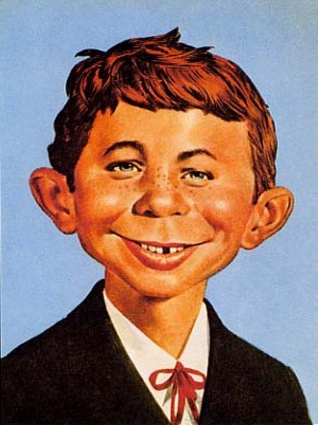 Notable for his very tiny, round head and absurdly deep voice, 17-year-old Scotty ties Jordin Sparks for youngest Idol winner. He's also got "a little bit of J.Lo" in him, as he stated to Ryan Seacrest when discussing his Puerto Rican grandmother. He can look forward to moderate success in country music, where folks still buy record albums.
AROUND THE INTERWEBS