H

ey ex-girl,
How's it going? It's your gay ex-boyfriend.
I know we've been through a lot, and I know I've never told you this, but I just wanted to take this moment to say: thank you.
Thank you from the very bottom of my manicured toenails for everything you've ever done for me.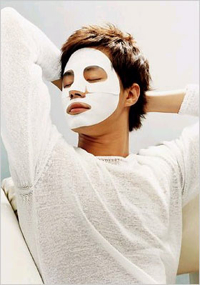 Source: Mille Lacs News
When we first became friends in high school, thank you for defending me by telling everyone who said I was gay that I was obviously just an effeminate straight man.
Thank you for shouting at them:
"There're plenty of straight men who love N'Sync!"
After months of trading The Backstreet Boys CDs with one another, thank you for making the first move because you thought I was too shy and intimidated by your feminine prowess to make the first move myself.
You asked me on a date, and, before I could reply, you called your girlfriend to let her know we were now in a committed relationship and that she could stick her theory — that men who wore ankle-high socks and shaved their legs were queer — up her ass.
As we started our relationship, thank you for respecting my wishes when I told you that my conservative upbringing made me hold off on sex until we were married by the church. (By the way, thank you for not knowing that "non-practicing Episcopalian" wasn't a conservative upbringing at all.)
Thank you for understanding me when I said that I thought kissing was "boring" and that I wanted to create a relationship based on emotional attraction, which included me avoiding your chest area at all costs.
Thank you for getting so excited when I told you that all I really wanted to do was help you shop for your clothes and talk for hours on end about your feelings.
After we graduated high school, thank you for arranging the marriage proposal all on your own.
During one of our favorite pastimes (looking at design displays at IKEA), you reached into one of those futuristic-looking futons and pulled out an engagement ring.
When you asked me: "Will you marry me?"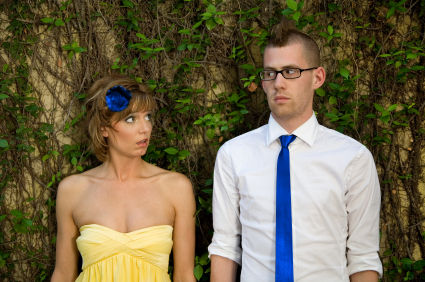 Source: Life123.comThank you for accepting my answer of: "Oh… uhhh… errr… ummm…"
With a fairytale beginning like that, how did it all end up going so wrong?
Was it the stripper at my bachelor party who cried because my disgust at her lap dancing skills made her severely question her choice of career?
Or was it your fake bachelorette party that turned out to be a "Sorry, Your Fiancé Is Gay" intervention led by your girlfriends?
Your girlfriends broke it down for you with flow charts, graphs, and real life testimonials from their own gay best friends.
Thank you for not believing them (even when they showed you a copy of the restraining order Lance Bass filed against me) and let the wedding go ahead as planned.
During our honeymoon, thank you for realizing that my absence from our hotel suite was not some sexy scavenger hunt I had secretly planned for you. (I was really just hiding underneath the hotel bar downstairs, getting drunk off of Mai Tais and resisting my natural urge to check out the bartender's ass.)
It was then that it all hit you: your husband was gay.
You cried into your cosmopolitan for hours on end. And then, when I returned to the hotel, instead of being mad at me, you sat me down and shared with me what you thought was undeniable proof of my homosexuality: my extensive '90s Boy Band collection, my face lotion, my suitcase filled with 100 different flavors of chapstick, and finally a loofa dedicated to each part of my body.
I guess it was obvious to everyone then, except for me.
After I was able to accept that yes, I was gay, thank you for telling me that even though I was gay, you'd still be my friend.
When we finally divorced, thank you for believing me when I said at the time:
"You didn't turn me gay. You're hot, and if I ever met a male, gay version of you, I would totally hit that."

Source: OutFrontColorado.com
Thank you for being my friend for eight years now.
Thank you especially for this past summer, when you asked me to mentor your gay brother after he came
out in college.

I mentored him as best as I could and then, just as I promised eight years ago…
I totally hit that.

Love ya. Forever.
Ex-Bitch.
Sincerely,
Your Gay Best Ex
AROUND THE INTERWEBS