You guys, why did nobody tell me about CHRISTMAS?!
Okay, maybe you were trying to — what with the giant tree at Rockefeller Center and Mariah Carey's Christmas album on repeat at CVS — but I was just being too JEWISH to listen.  Well, Christians, I'm sorry.
There, I said it.  'Cause last year (for the first time in my adult life) I had the opportunity to actually celebrate Christmas and HOLY CRAP, CHRISTMAS IS THE BEST.  Christmas is like if you took Hanukkah plus all the other Jewish holidays (minus the suffering/persecution), multiplied it by 500, added joy and goodwill towards all men, divided it by baby Jesus's smile and then found the square root of Santa 'CAUSE CHRISTMAS IS THAT DAMN GOOD.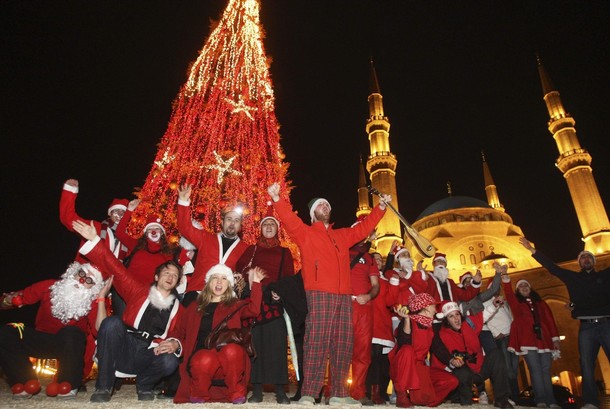 Did you know that Christmas is not even a religious holiday?!
Like, they're not even asking you to go to temple or anything (not like Yom Kippur… lame).  You're just supposed to stay home and drink warm cider spiked with rum!  That's your only obligation: warm cider and maybe there'll be an apple spice cake.  'Cause who knows what kinds of treats Christmas will bring!
Did you know that at Christmas you get REAL presents?!
Like, expensive presents that you actually wanted.  Instead of 8 nights of shitty gifts (like socks with menorahs on them), you get one or two fantastically decadent items you've been wishing for (like a complete bartending set)!  Thanks, Christmas!
Did you know that at Christmas you're supposed to buy as much shiny and craft-centric shit as possible and put it all over a tree?!
You're actually SUPPOSED to make the Christmas tree look like a disco ball — that is the actual goal of Christmas-tree-decorating!  Not only that, but you're COMMANDED to make garland out of fruit loops!  Like, they MAKE YOU!  'Cause it's supposed to look like a kid put it together (but actually YOU put it together)!  That's the point!  'Cause Christmas just wants you to be a happy, carefree kid again!  (Hanukkah just wants you to be an old angry man, bummed about mistreated Maccabis and missing oil… double lame).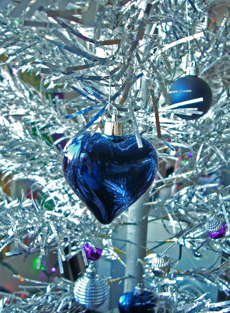 Did you know that at Christmas you make cookies for Santa and leave carrots for the reindeer?
But then you take a bite out of the cookies and carrots so it's like Santa and his reindeer actually came but they didn't come, it was just you?  See?!  You get to play all the characters at Christmas!
In conclusion, do not let Jewish children near or around Christmas.
Seriously, if they know how good this shit is at four years old, there's no hope of getting them to learn Torah and suffer through Hanukkah.  No hope at all.
***
AROUND THE INTERWEBS