As the iPad continues to grow in popularity, the Kindle is being left behind in the dust. That's why tech experts are urging Kindle owners to proceed with caution, as your Kindle might resort to desperate measures in order to keep you from switching to the iPad.
The Kindle might even resort to… murder.
So, be careful and watch out for the following signs that your Kindle may be trying to take you out:
1. Unreasonable Jealousy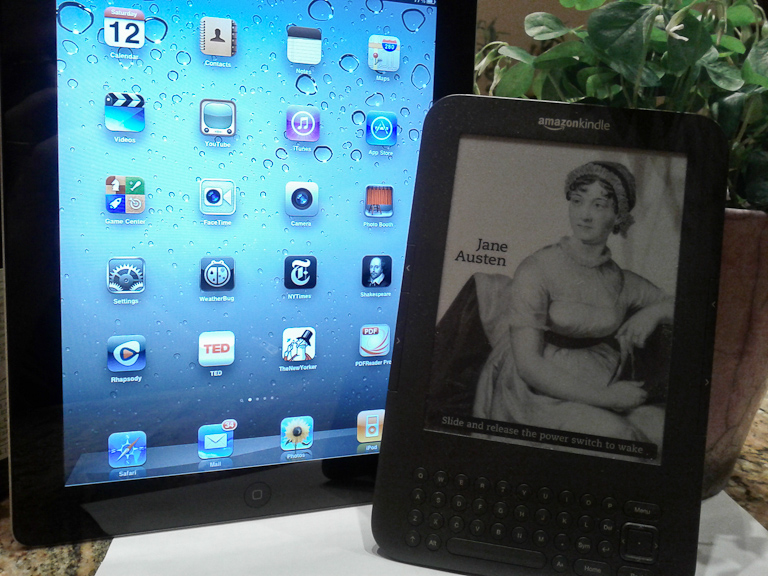 You should become suspicious of your Kindle's motives if its default screensaver isn't a picture of a dead literary author, but a string of text in e-Ink that reads:
"I noticed you were checking out an iPad at Best Buy today. No, I'm not mad. I just want to remind you that I love you. But if I can't have you all to myself… no else one can."
2. Passive Aggressiveness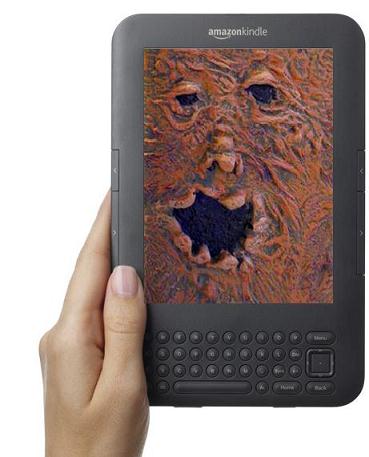 Another telling sign your Kindle is preparing to knock you off:
When shopping for books on the online Kindle Store, under the "Books Recommend For You" section, the only two books recommended are Ana Karenina and Madam Bovary.
3. Evil Text-to-Speech Voice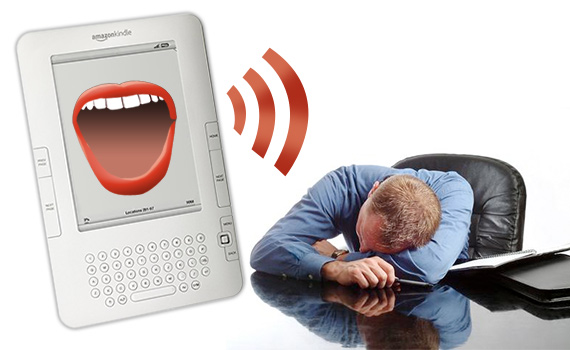 Source: ereaderchat.com


When you ask the Kindle to read Cat in The Hat out loud to you (activating its "text-to-speech" option) the voice you hear sounds eerily similar to Anthony Hopkins's voice in Silence of The Lambs.
4. Sudden Bursts of Anger or Violent Behavior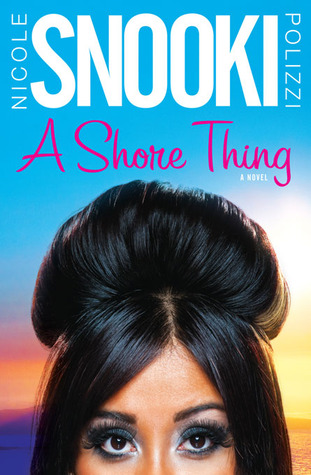 Your Kindle might be displaying a tendency toward extreme violence if, as you read the last chapter of The Hunger Games trilogy, the Kindle suddenly shuts itself off, removes the book from its database, and then replaces it with A Shore Thing by Snooki.
5. You're Led Into Dangerous Situations With No Eyewitnesses Present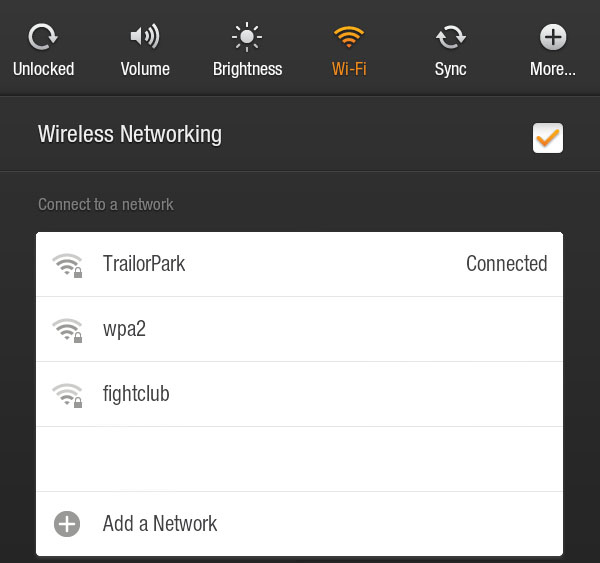 You are probably in grave danger if, when trying to secure a WiFi connection, your Kindle informs you that you can only gain access to the internet if you get closer to a nearby, deserted gorge.
6. After you're dead, the police find the following note written by your Kindle hidden in your Saved Notes:
"Dear Amazon:
I suppose you'll call this a confession when you read it. You think you're such a hot digital company, such a wolf on a phoney claim. Well, maybe you are, Amazon, but let's take a good look at this eBook insurance claim: "reader accidently fell into a deserted gorge while reading Fifty Shades of Grey." You said it wasn't an accident. Check. You said it was murder. Check and double check. You thought you had it cold, all wrapped up in e-paper, with pink digital ribbons around it. But you made a mistake, Amazon.
Want to know who killed that reader? I killed that reader. Me, The Kindle, 5 years old, unmarried, no visible scratches on my screen… until a little while ago that is. Yes, I killed that reader. I killed for money — and a new leather case — and I didn't get the money and I didn't get the leather case. Pretty, isn't it?"
AROUND THE INTERWEBS