In the age of fiercely funny females kicking comedy butt across the board, Carrie Brownstein is one to watch. Best known for IFC's Portlandia, a hilarious sketch show based in Portland, Oregon, Brownstein happens to be one of the coolest people in the entire world. Here are five reasons why Carrie Brownstein is cooler than you.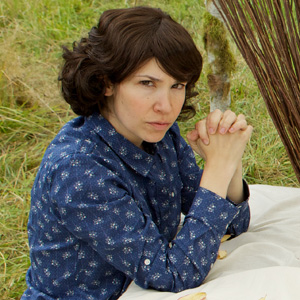 1. You know that beautiful, platonic and balanced friendship you've always wanted to have with someone of the opposite sex, but just couldn't figure out how to do it? She has that. With Saturday Night Live's Fred Armisen. Brownstein and Armisen met in 2003 when he invited her to an SNL after party (literally, the coolest). From then, their friendship blossomed into a flippin' funny flower in the form of a sketch Youtube channel called Thunderant.
2. Just like all the other best friends who make YouTube videos together, Brownstein and Armisen did it just for fun. The sketches were so well received that Fred pitched their pieces to IFC as the show we now know as Portlandia. It got picked up with Lorne Michaels as an executive producer, and the rest is comedy history. Only the coolest people go from small parts in independent films to running one of the funniest shows on the Independent Film Channel.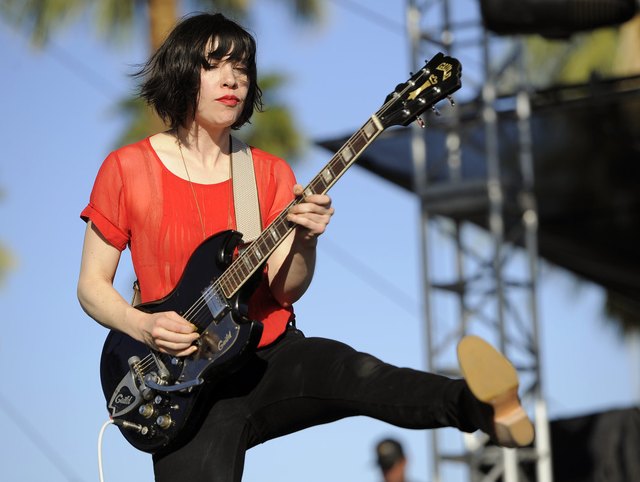 3. She plays guitar. In fact, music was (and still is) her thing before becoming an actress. She picked up guitar as a kid and played in a handful of bands throughout college. In 1994 she started playing as the guitarist and lead vocalist for the all girl indie rock band Sleater-Kinney. By 2006 Sleater-Kinney released seven rockin' albums. Take a listen if you haven't. She now plays in a band called Wild Flag, whose records are sold in Urban Outfitters. Epitome of cool.
4. She recently voiced a character on The Simpsons. Hands down, doing anything with The Simpsons is of the highest comedy honors that exist. The episode, "The Day The Earth Stood Cool" aired on December 9th, 2012 as The Simpson's 24th season finale. Armisen and Brownstein played characters similar to their show as the Simpsons' new hipster neighbors in Portland. Oh, and their son is played by Patton Oswalt. Amazing.
5. She does it all. Besides sketches and music, she wrote a blog for NPR and is currently writing a book called The Sound of Where You Are to be published later this year. Also, She was included in Rolling Stone's "25 Most Underrated Guitarists of All Time" as their highest rated female guitarist. Being the highest rated of the most underrated is probably the most indie accomplishment that exists. Carrie Brownstein is so hot she's cool.

Season three of Portlandia premiered on IFC this past Friday, and seasons one and two can be found on Netflix.
AROUND THE INTERWEBS