Within moments of Pixar's revelation that Finding Nemo sequel Finding Dory is really happening, the Internet exploded with a barrage of mixed emotions. Some people can't wait to see Ellen Degeneres realized once again in fish form; others think Dory should just keep swimming in 2003 for all eternity. Whether you're pro-sequel or against, the Pixar news certainly got people talking.
So, what would happen if Pixar decided to make [even] more sequels? Here's what the CGI story geniuses might have in the works…
Hal the Cockroach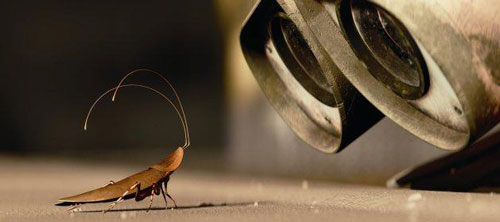 After witnessing WALL-E find love with EVE, Hal, the steadfast and friendly cockroach, finds himself fresh out of a BFF and consumed with lonliness. Crushing depression sends Hal on a spiritual journey. During his walkabout, Hal stumbles onto intrigue, finds his destiny, and takes dangerous shot at true love. Will Hal's tiny cockorach heart prove to be as resilient as his rugged exoskeleton?
Emile's Dessert Truck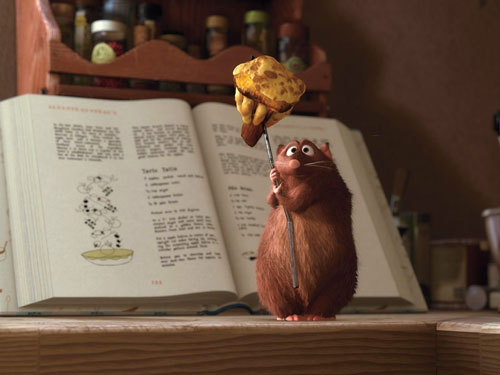 This film takes place three years after Ratatouille. Remy is happy, a culinary success story the world over. His brother Emile, however, feeling like he's wasted his life, decides to leave the roof of La Ratatouille in order to launch an avant garde food truck in Montpellier (that specializes in upcycling leftovers into progressive and dynamic dessert crepes.) He's an instant hit. However when Linguini falls ill, Remy summons Emile to to help run the restaurant. Emile must decide between his brother's well-being and his own fame.
Tuck and Roll Go to Vegas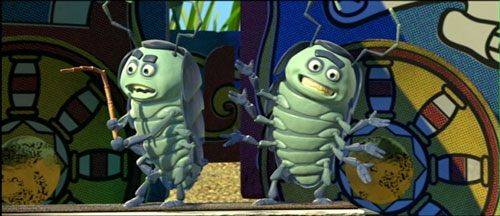 Bored with the perpetual nonsense that goes into keeping a flea circus afloat, and hungry for fame and fortune, the pillbug brothers relocate to Las Vegas to appear as the opening act for an Elvis impersonator at an off-Strip casino. However, when Tuck falls head over heels for Celine Dion's assistant's cat's tapeworm and Roll gets recruited by a gang of jewel thieves hell bent on robbing Caesar's Palace, their relationship is put to the ultimate test.
Frozone Saves the Ozone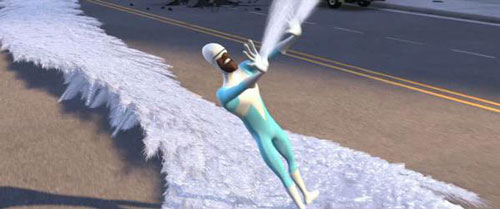 Global warming is about as nefarious as any criminal mastermind. It's up to superhero Frozone to save the Earth while balancing a healthy home life and hiding a secret about Edna Mode that would change the state of superhero fashion forever.
Squirrel!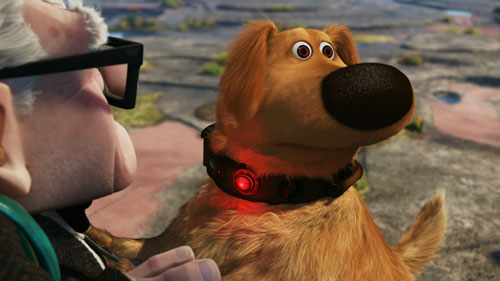 Starring Dug, this adventure tale follows the doggone adorable canine from Up as he leads a band of puppies on a treasure quest to Mount Bone, in order to save the puppies' rescue shelter from being closed by evil and greedy land developer Kitty McNeuter. What's more menacing than Kitty's threats to turn the rescue shelter into a parking lot for a wholesale yarn store? Dangerously short attention spans and squirrels everywhere.
♦♦♦
Want more? Check out Alternative Disney-Pixar Princesses!
AROUND THE INTERWEBS