First off, there are a lot of terms and definitions for what I'm talking about. Ambiguous. Genderless. Non-Gender-defined. Sexless. And Bicamerally Mis-Genderfined. But the two words we can't place on the following characters are: male or female?
Whether their gender is never stated or is in doubt, or their actions supercede the need to define them by gender, these awesome genderqueer game characters show that everyone can be a winner! Even if we don't know how you use the bathroom.
Here are 5 Genderqueer characters we love in videogames:
1. Birdo, from Super Mario Brothers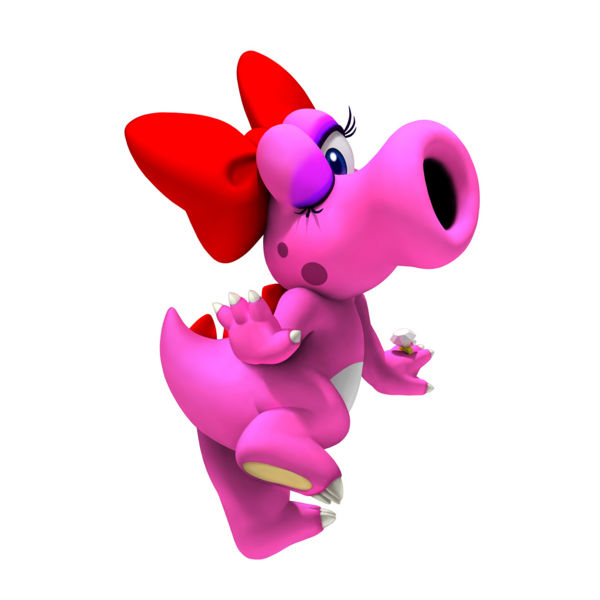 The go-to response for "what the hell sex is that thing?" articles, Birdo has been confusing fans of the gender-specific Super Mario Brothers franchise for a while now. Birdo, though sporting a bow in its hair and flashing long eyelashes, was famously described in the instruction manual as a "he" despite what its character art may suggest otherwise. It's a long story…
But whatever! Birdo can shoot eggs out of its mouth, play any number of sports, and even drives a mean kart every now again. Multitalented and bucking cultural trends? Birdo does it all.
Now if only we could figure out Yoshi's sexual preferences…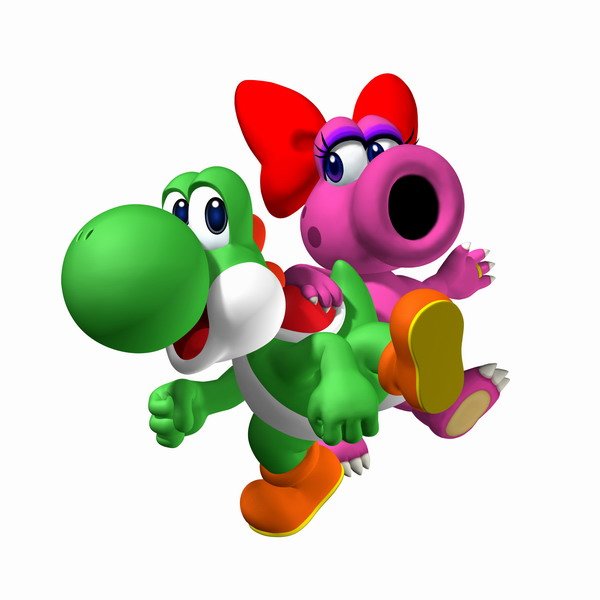 2. King from King of Fighters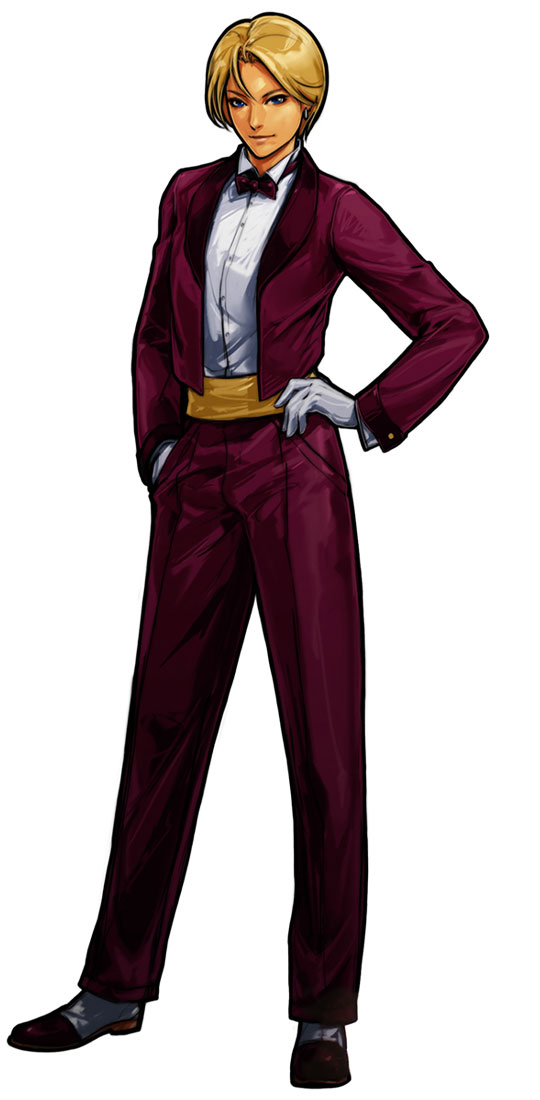 A Muai-Thai kickboxer, bar owner, and snooker player, King isn't a woman to mess with. Not that she's ashamed of her sex, she just prefers slacks to wearing a butt-cleavage bearing thong like her partner-in-fighting Mai Shiranui. Google that name if you want to see what years of oversexed character design gets you.
King doesn't mind playing both gender cards and we don't blame her for it. She's like if Ellen Degeneres started kickboxing more in her show instead of dancing. Tell us that wouldn't be a better program.
3. Amaterasu from Okami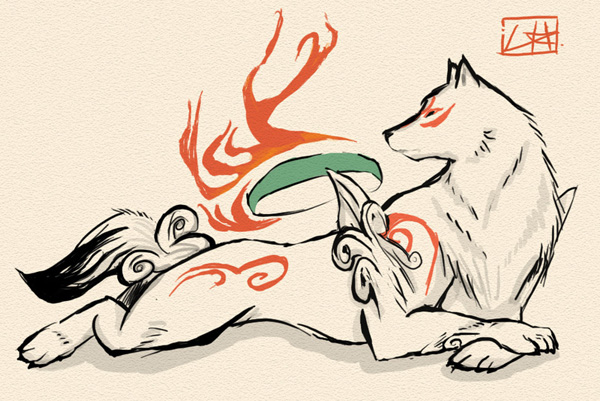 The embodiment of the Shinto goddess of the sun, Amaterasu, or "Ammy" as your little cricket companion will call you in the game, is sent down to help Japanese villagers fend off demons. Despite coming from a female goddess, however, Ammy shows signs of being a little more manly in some of its attacks, like the "Golden Fury."
We don't think gender-roles apply to the embodiment of gods, but just in cast they do, we hope they all come in the form of adorable dogs. Plus, Ammy uses a magical paintbrush to restore beauty to the world. PAINTBRUSH MAGIC! If you haven't played Okami yet, you need to. It's awesome.
4. The Weighted Companion Cube from Portal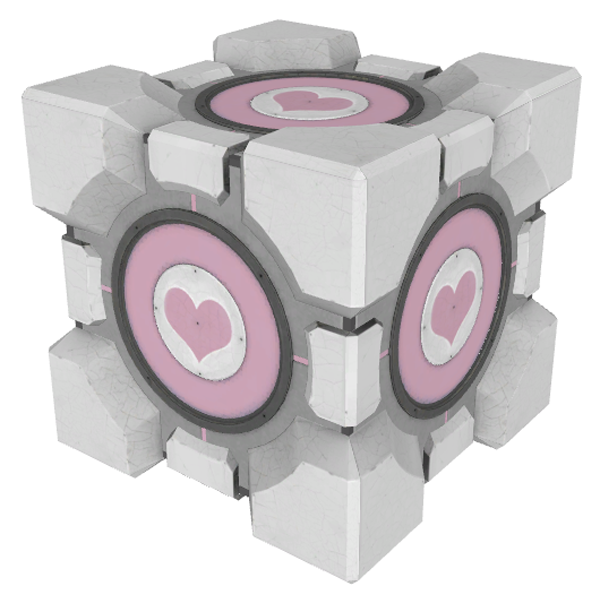 Never before has an inanimate object inspired so much passion from gamers. Though it never speaks to you and serves only as a puzzle-solving device, The Weighted Companion Cube earns your empathy. When the only other character that speaks to you in the game is a homicidal HAL-style supercomputer, you'll learn to LOVE that friggin box.
Boy or girl, the Companion Cube says the most by saying nothing at all. Wow, it's like a lyric out of that Keith Whitley song…
5. Ditto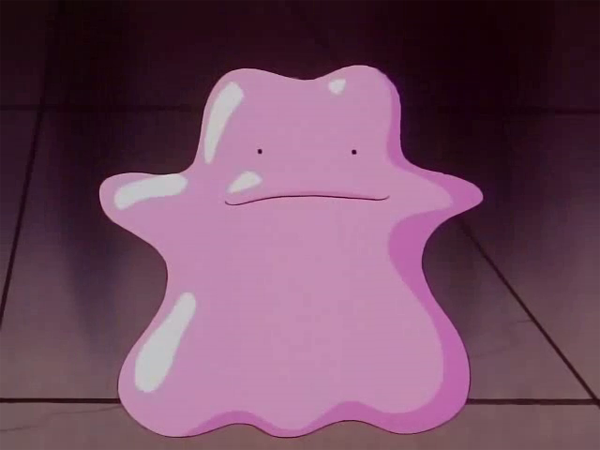 A gelatinous blob from Generation 1 of the monsters in Pokemon, Ditto's main ability is to transform into whatever Pokemon it's fighting against. This makes it one of the most versatile members of your party, but also raises some important issues:
Is Ditto afraid to just 'be itself'? Is it caving to Pokemon peer pressure to be just like them? If you put a Ditto in front of a Ditto will it turn into a Ditto? …Can you eat it?
We like to think that Ditto is just being proudly ambiguous and is showing off! It's the ultimate expression of a sexless society! Wouldn't we all be Dittos if we could? Probably not, but it's fun to think about.
AROUND THE INTERWEBS